Morgan County Rural Electric Association Net Metering
Interconnection Procedures and Guidelines
For a detailed explanation of Morgan County REA's Net Metering Procedures & Guidelines, please see the following documents.
Small Generation Interconnection Procedures & Guidelines
Morgan County REA Net Metering Schedule
---
Net Metering Applications
If installing solar, please complete the application below and submit to Morgan County REA. The Application is considered complete when it provides all applicable and correct information as required. A $250 non-refundable application fee must also accompany the application. Additional information to evaluate the Application may be required. Click below for Applications, Procedures, and Terms and Conditions for Interconnecting. For inquiries about systems larger than 25 kW or other renewable energy applications, please contact Member Services at (970) 867-5688.
Image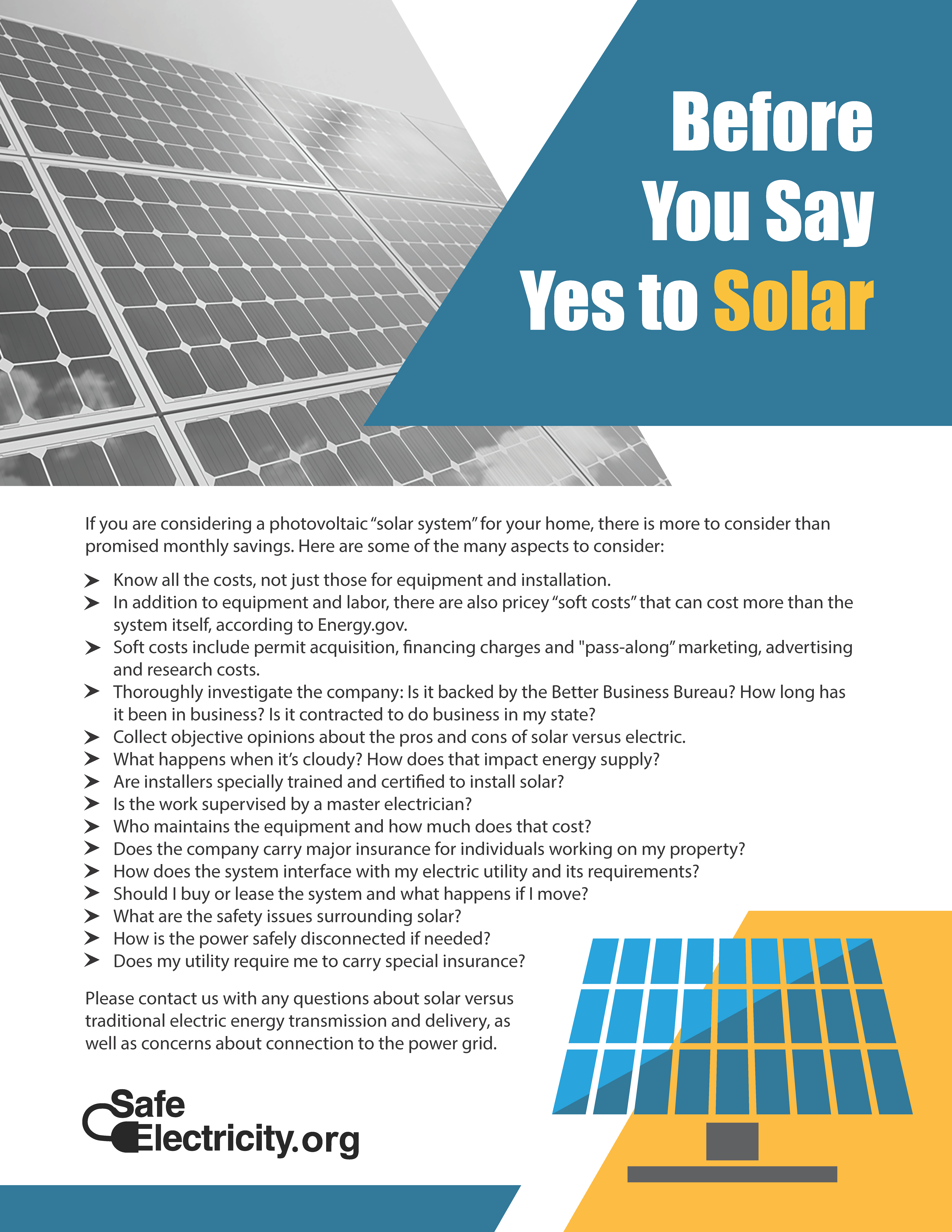 Solar Power FAQ
Solar generation is becoming more popular and MCREA members may have questions regarding sales pitches they have heard from solar companies. Therefore, MCREA would like to discuss some commonly asked questions regarding solar power systems. Our Member Services department is also available to answer any questions and help members work through the solar install process. Please contact Member Services at (970) 867-5688.
---
Question: If I install solar panels on my house, will I no longer have an electricity bill?
Answer: While solar panels on your home may reduce your monthly bill, it can never be eliminated entirely. Every meter on our system incurs a monthly facilities charge, and a net-metered solar account is no different. Even if your solar panels generate as much energy as you use, you will still be charged the monthly facilities charge. 
Question: I've been told that electricity rates will skyrocket in the coming years, so installing solar will save me lots of money. Is that true?
Answer: Though changes to rates occur from time to time, drastic rate changes are unlikely. According to the U.S. Bureau of Labor Statistics, the average annual price increase for electricity has been only 1%.
Question: In Colorado, are newly built homes required to have solar panels installed on the roof?
Answer: Currently, Colorado law requires that every builder of single-family detached residences offer buyers the option to install a residential solar system or prewired accommodations to install one in the future. However, the homes themselves are not required to have photovoltaic systems installed. 
Question: Does Morgan County REA discourage its members from installing solar? After all, more energy generated by solar panels means less energy being bought from the electric co-op.
Answer:  Not only does MCREA not discourage its members from installing solar, we work closely with each of our members to provide help and information while considering solar, and remain a resource during the installation and commissioning of each system. As your trusted source of power and information, we do want to ensure our members are well informed and taken care of. That's why we are happy to walk through the entire solar install process with you to make sure each system is appropriately sized to provide the greatest benefit. 
Question: Once I install a solar array, the savings explained to me will be locked in and can never change, right? 
Answer: Though they have remained steady since 2016, and actually decreased in 2021, MCREA rates could change in the future. The price per kWh or the monthly facilities charge could change, and with it the expected savings described up front. Changes in rates, rate structures or net metering policy could affect these expected savings and existing practices will not be grandfathered.